Welcome to
Château de Fontager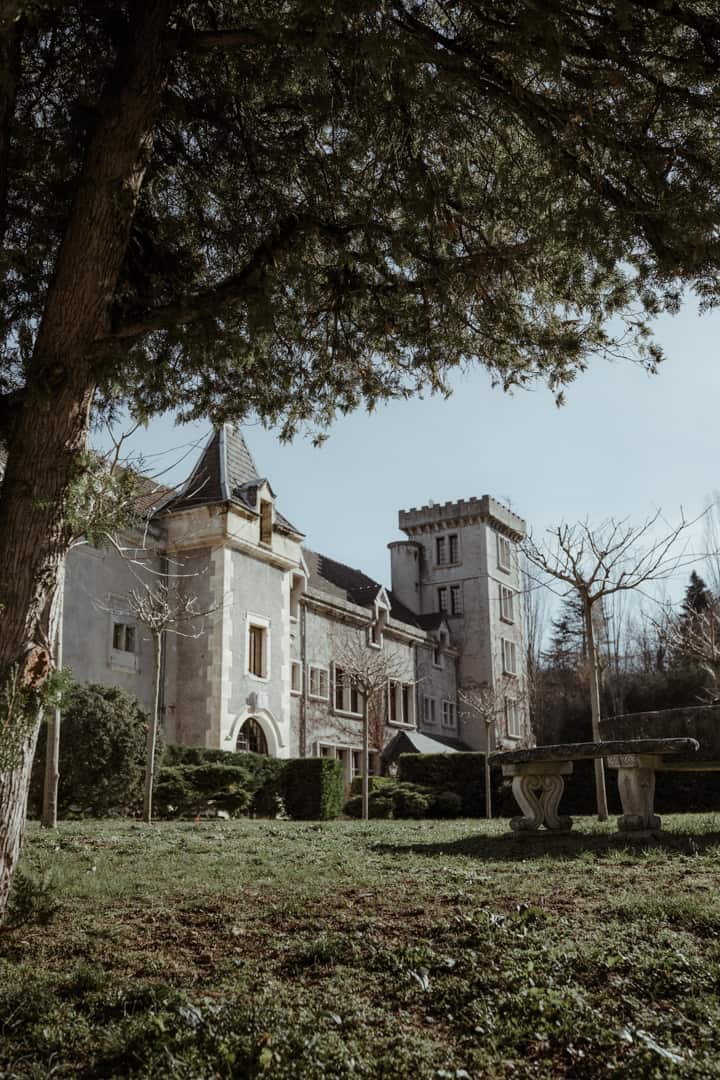 A peaceful stay in the Rhône Valley
We invite you to journey back in time in the historic ambience at Château de Fontager; the perfect stop over when exploring the Rhône Valley, its world-class vineyards and its many gastronomic highlights.
Enjoy our private and peaceful castle and immerse yourself in the latest must-read book in one of our welcoming salons or enjoy a leisurely walk in the charming nearby village of Ponsas.
Stay with us once and the memories will stay with you forever
Contemporary & comfortable
rooms
Our 32 rooms treat guests to contemporary comfort and all modern amenities, like en-suite bathrooms and television, as well as endearing French details, like lavender-scented 'armoires'. The rooms either offer a peaceful view to the inner courtyard, to our beautiful park, or to the neighbouring village, Ponsas.
Guests are treated to complimentary on-site parking and free wi-fi throughout the castle.
Dogs are allowed, but only in a limited number of rooms, so kindly forward us your request before booking.
The luxury of feeling at home
Hotel Packages in the Heart of the Rhône Valley
We invite you to indulge in the laid-back lifestyle of the unspoiled French wine country with these special overnight and gastronomy packages.
Activities around the castle
A selection of the best activities in the region. Pleasant moments to share with family or friends.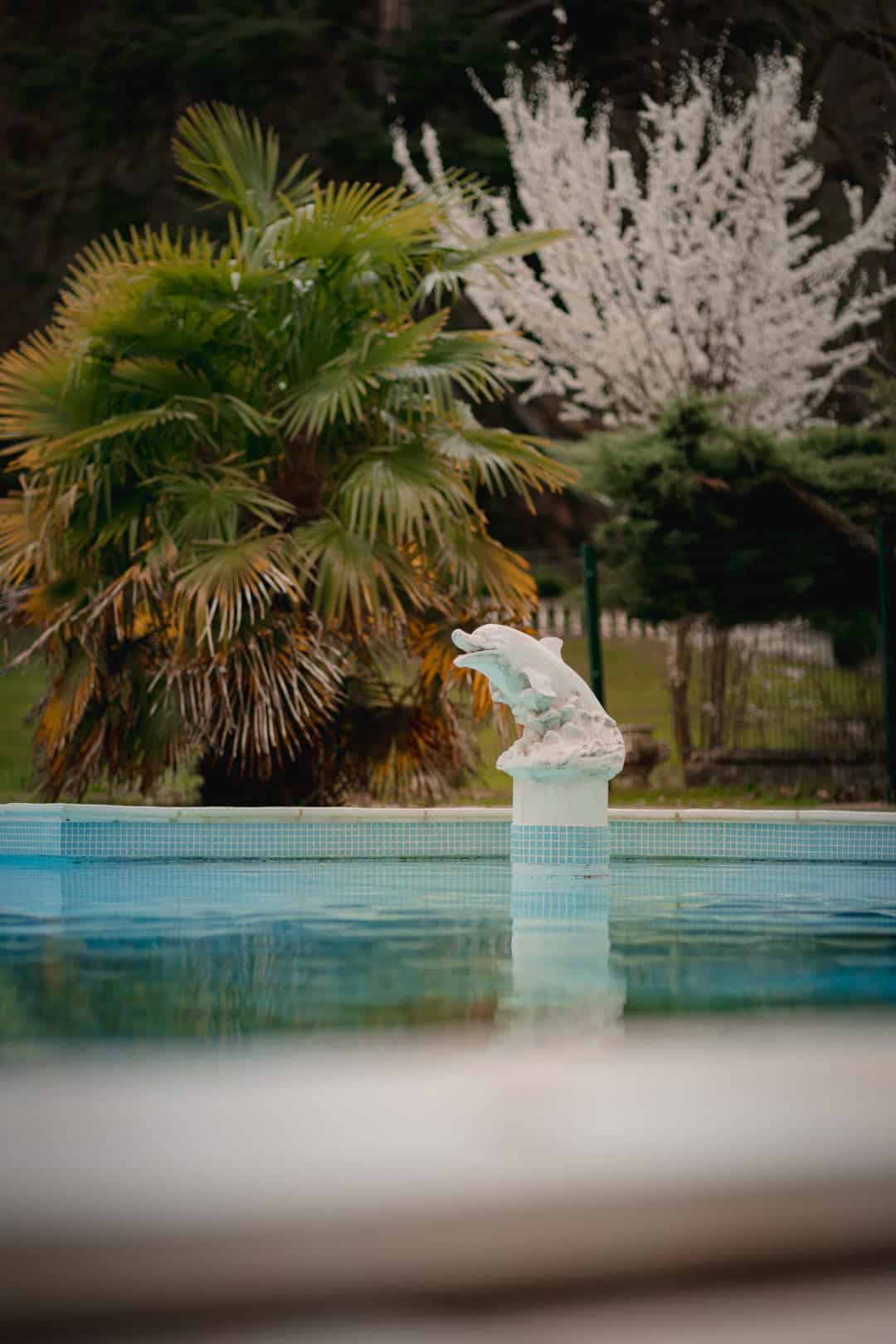 Treat Yourself to the Best Food and Wine the Rhône Valley has to Offer
Diner at Château de Fontager
Le Chant de la Source
Open from Wednesday to Sunday, lunch and - Only on Fridays & Saturdays in August
Exceptional opening from Thursday to Sunday, lunch & dinner, from September
The restaurant Le Chant de la Source welcomes you all year round from Thursday to Sunday for lunch and dinner. Our team is at your complete disposal for your reservations on the site, by email or by telephone.
La Terrasse
Open from May to September - 7 days a week noon and evening
La Terrasse is currently closed
Mediterranean flavors invite themselves to the Domaine de Fontager. In this idyllic setting, we prepare delicious pizzas in the respect of Italian traditions. To add a touch of freshness, sip a fresh cocktail by the side of a magnificent swimming pool.
More than just a place to stay
Private and Exclusive Events, Parties and Meetings
Your wine adventure begins here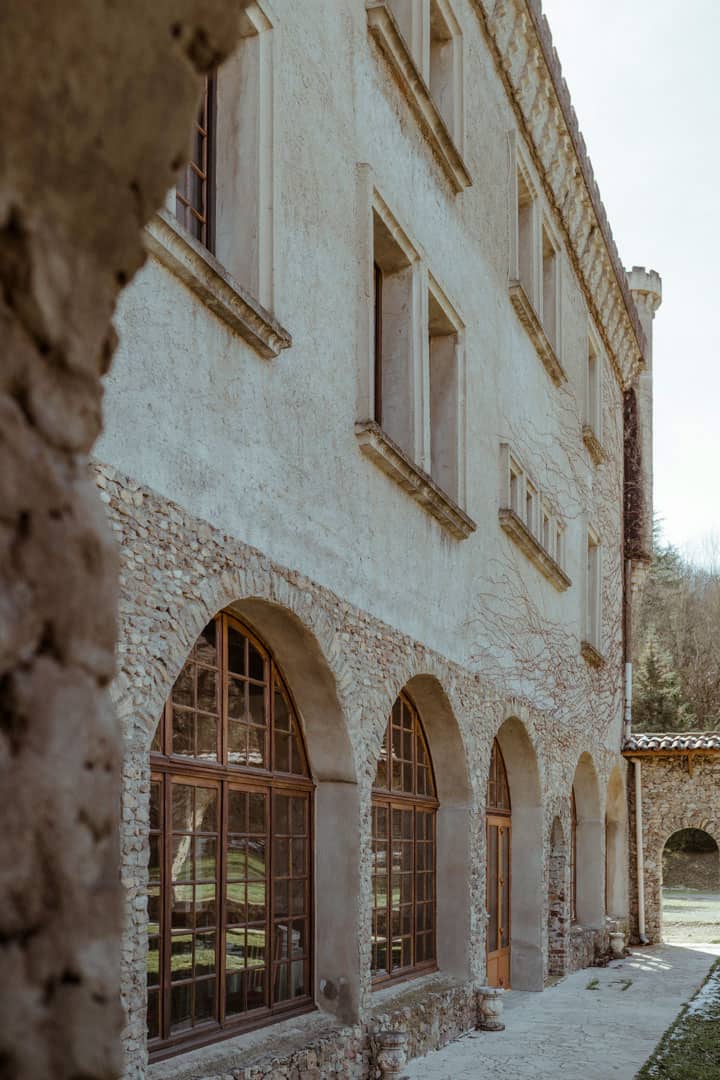 An exceptional castle
In the warmer seasons we recommend a swim in our 35 metres outdoor pool or simply to bask in the sun on our terrace and the beautiful park.
Foodies will enjoy the continental breakfast in our Salle de Cloître, the afternoon tea on our poolside terrace or savour the regional French delicacies paired with local wines in our on-site restaurant the Chant de la Source.
We would be delighted to welcome you for a single overnight stay, a weekend getaway, or if you desire to rent the entire castle for a professional event or the party of your lifetime…
More than 2,000 Years of History
When you arrive at our imposing iron-cast gate and marvel at Chateau de Fontager's majestic watchtowers you instantly sense the presence of the castle's more than 2,000 year history. Château de Fontager has been built upon the walls of a Roman stronghold, still visible in the cellar, dating back to 500 years B.C. and French nobility resided here till the beginning of the 20th century.
Legend has it that Pontius Pilate, when he was sent in disgrace to Gaul and became the governor of Vienna in the year 37, lived at our château and that the neighbouring village, Ponsas, was named after him.
In this day and age you are treated to contemporary comfort and all modern amenities in the rooms as well as the common guest areas. However, the high-ceilinged hallways, function rooms and lounge areas with antique chandeliers, stately fireplaces and heritage heirlooms invite you to journey back in time and imagine life in another, grander, era.